If you've just purchased our new BE Starter Stand along with a new background, we're here to help you set it up correctly. Follow these quick steps for an easy backdrop stand setup, so that you can spend more time with your client!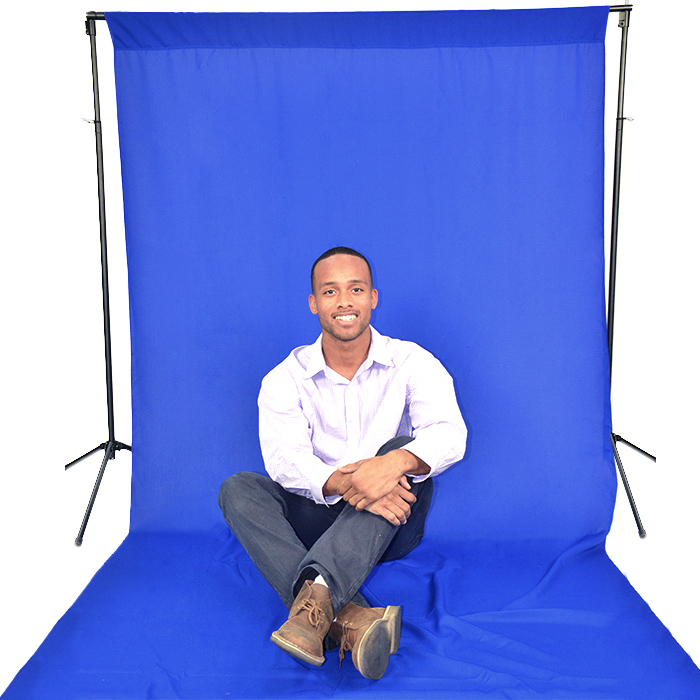 Step 1: Remove both stand uprights and crossbar from carry bag and lay them out on the ground.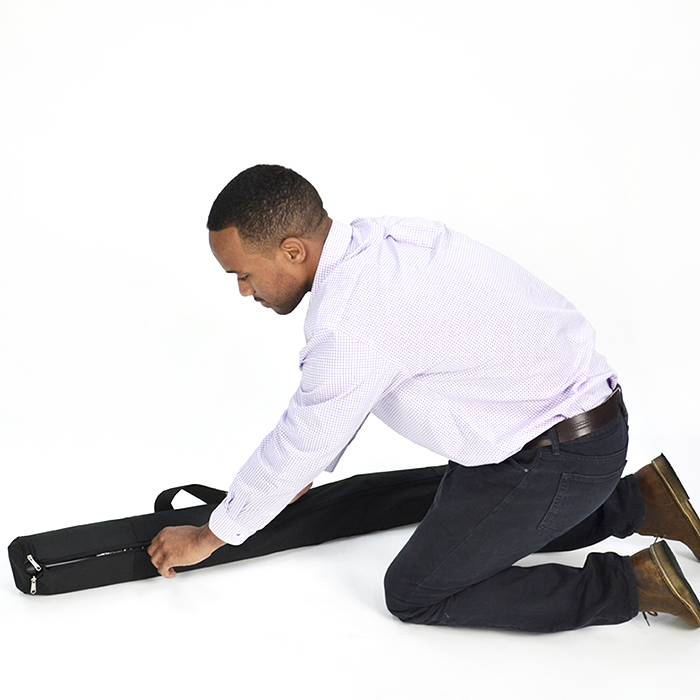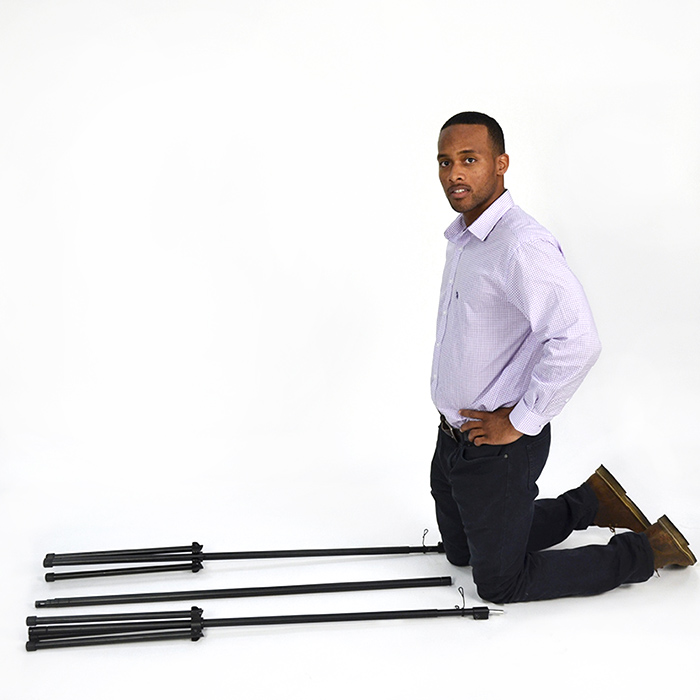 Step 2: Stand the first upright vertically. Twist the wingnut above the legs to loosen. Once loosened, raise the middle upright stand as high as possible. This should be lifted at least a several inches off the ground. Twist the wingnut to tighten into position. Repeat for second upright.
*The vertical upright stand is not a support leg. If it is left dropped to the ground, the whole stand will not feel secure.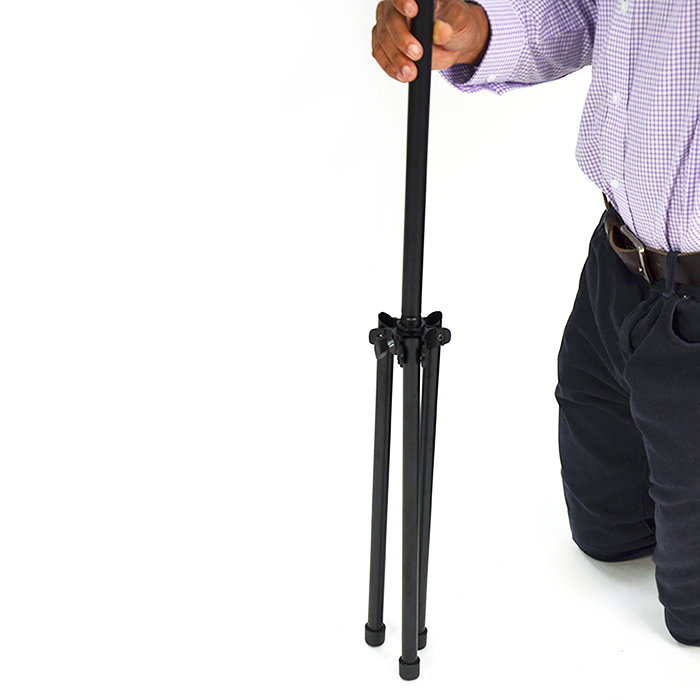 Step 3: Spread each leg out until stand is stable.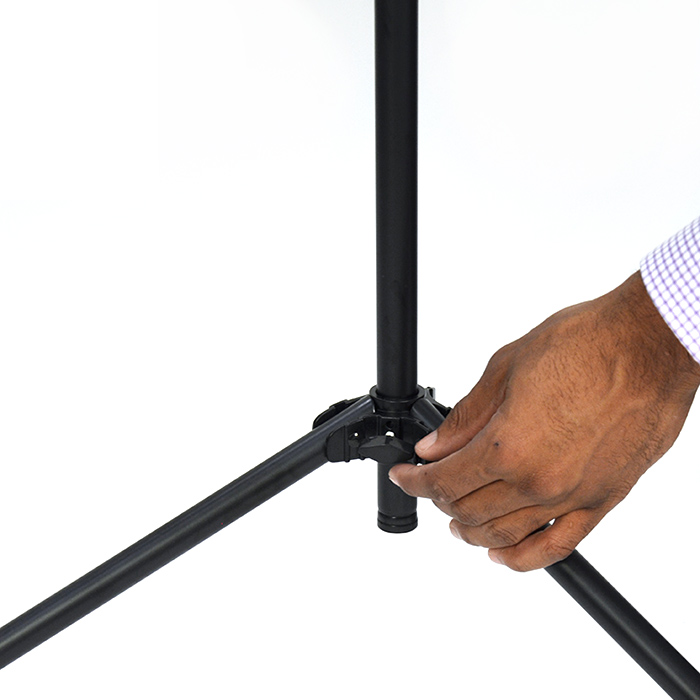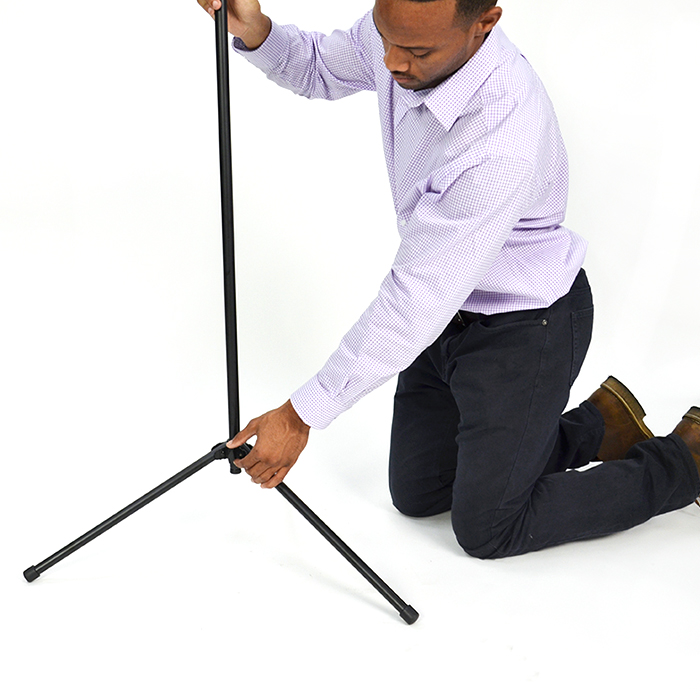 Step 4: Squeeze clamp to loosen the vertical bar. Lift the top bar as high as your photo shoot requires. Release clamp to secure the position. Repeat for second upright.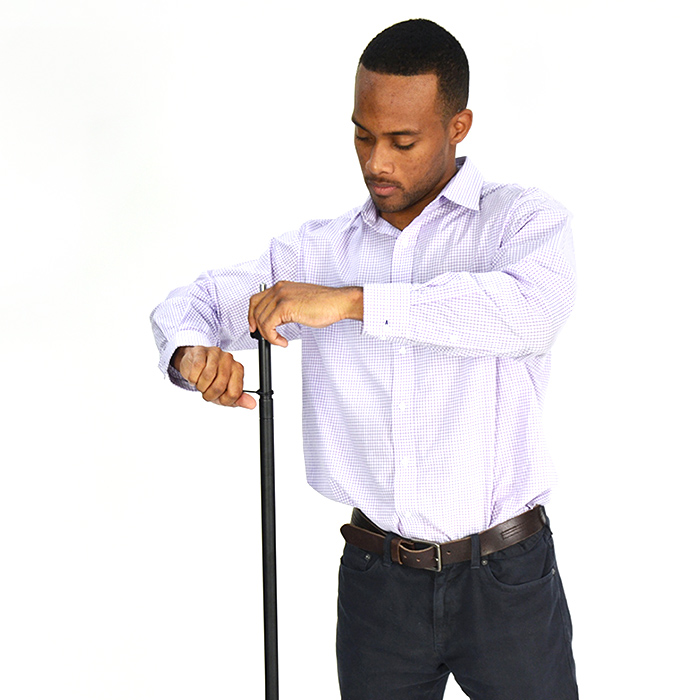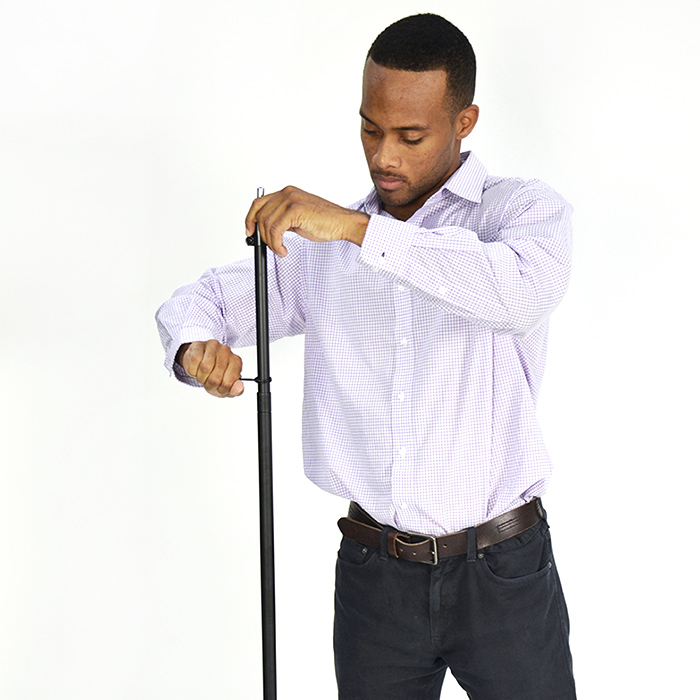 Step 5: Position the ends of the crossbar over each top rod post.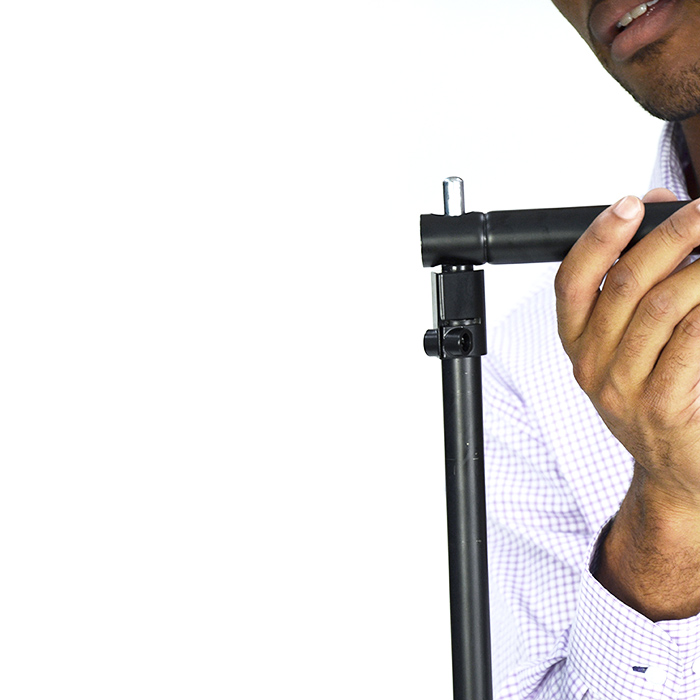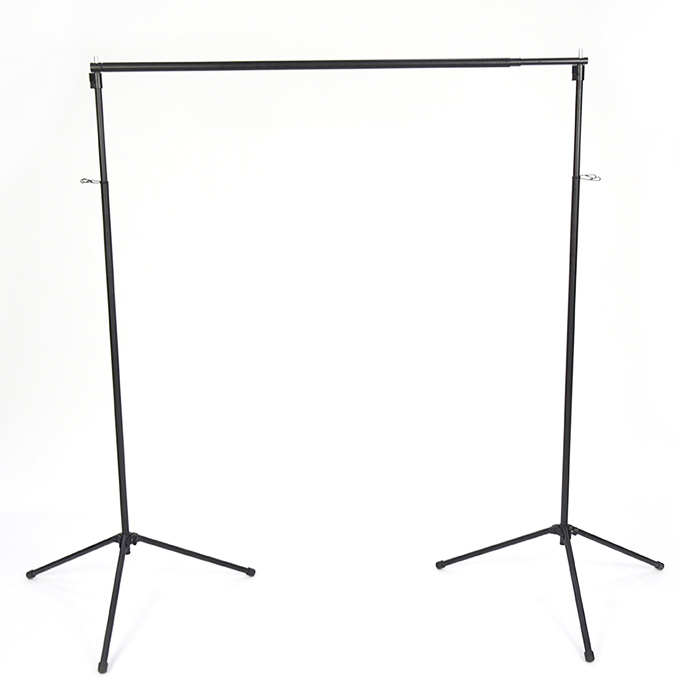 Voila - Your new BE Starter Stand is ready for use!