Poly Paper Backdrops are made of a synthetic coated paper. They can be hung on a backdrop stand using standard clamps, tacked/taped to a wall or laid out on the floor as a floordrop.
Tip: Be Careful Not to Crease
The material is very difficult to tear, however it can crease easily. For this reason we recommend rolling the backdrop, never folding. Be careful not to the crease the backdrop during hanging. Consider having two people hang the backdrop, so one person can hold the backdrop in place while the other person clamps the backdrop.
Option 1: Hang From a Backdrop Stand
Poly Paper requires clamps to hang from a backdrop stand. You can purchase clamps through us (see: 6" Spring Clamps), or at most home improvement stores. We recommend a minimum of two clamps (one on each side of the backdrop). Many photographers prefer to include an additional one or two clamps in the center of the backdrop to help hold the backdrop tight and prevent sagging (3-4 clamps total).
Tip: Fold the backdrop over the crossbar and clamp from underneath (see photo on left). This will prevent the clamps from being seen from the front and works nicely for events.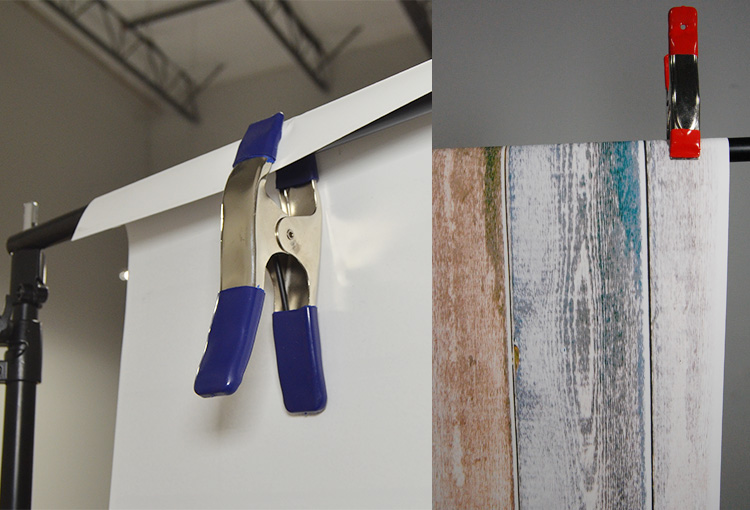 Option 2: Hang on a Wall
Because Poly Paper Backdrops are so lightweight, they can easily be taped to a smooth wall. We recommend using painter tape as some heavy-duty tapes can cause tearing or can damage the design.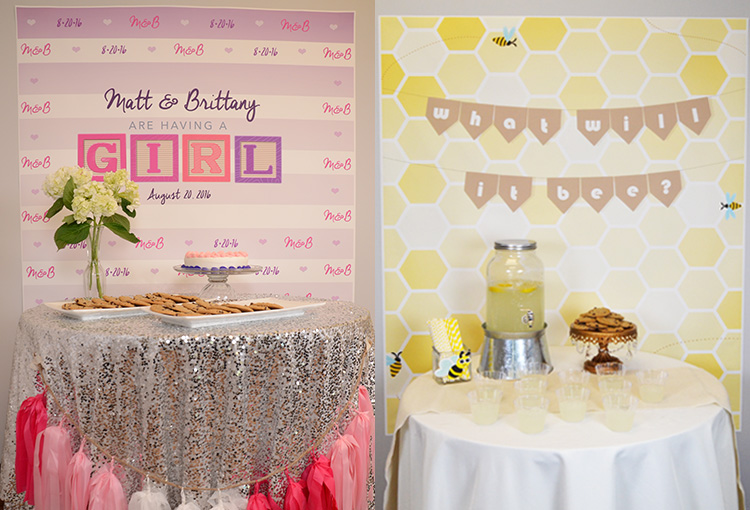 Option 3: Use as a Floordrop
Poly Paper can also be laid on the floor for use as a floordrop. Use painter's tape to secure the backdrop tight to the floor, so it doesn't move or develop waves during the photo session. For best results, use on a flat, hard surface such as tile, wood or concrete.