Seamless paper is typically hung on a backdrop stand or other mounting device. The paper is wound around a thick cardboard tube, made for sliding a crossbar through to hold evenly across. 
Use Clamps to Hold the Paper in Place
You will need to use a few pony clamps or "A-Clamps" to secure your paper background to the stand. Because of the weight of the roll, it may start to unravel further than you need if it is not secured. Secure a clamp to the top of both ends of a roll to keep it in place and secure. Clamps are an inexpensive tool that can be found at most hardware store.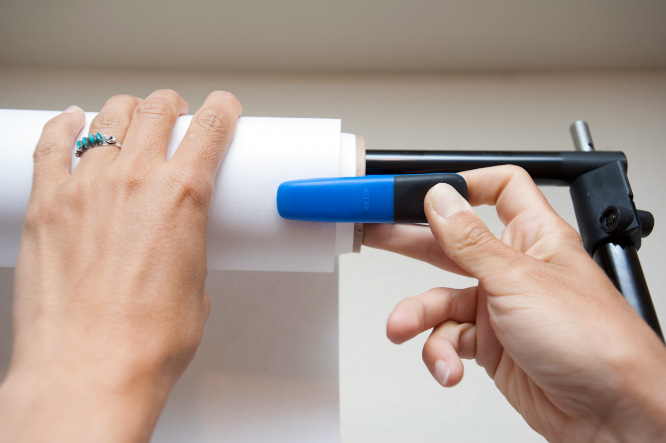 Don't Have a Backdrop Stand? No Problem!
An alternative we've seen to hanging the roll on a stand is to first lay the roll on the ground, and pull up the paper as high as you'll need it and tape it to the wall.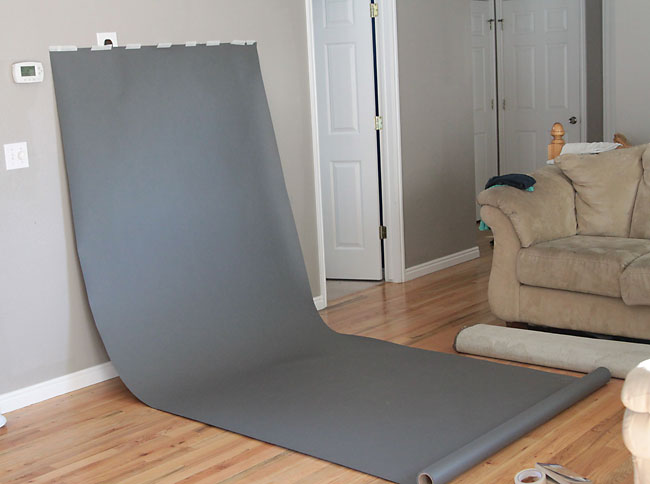 Photo Courtesy of It's Always Autumn
TIP: Find an Assistant for 107" Rolls
When handling 9 foot wide rolls, having an extra pair of hands can be very helpful in sliding your backdrop onto a support system, clamping, and rolling it back up evenly.