Collapsible backdrops come in handy when your studio is too small to support large support systems, or you are on location. They are particularly popular for use in office buildings, schools and for professional headshots. These backdrops are meant as a quick and convenient solution to bulky gear as they fold down to 1/3 of their original size.
How to Attach a Collapsible Backdrop to its Stand
Step 1: Attach the "adapter" clip to the top of the stand.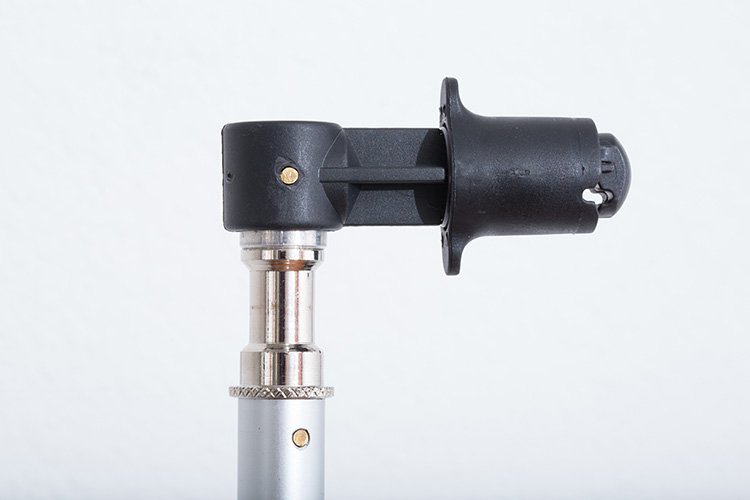 Step 2: Use one hand to pull out the clip, and place the backdrop in between the clip with your other hand.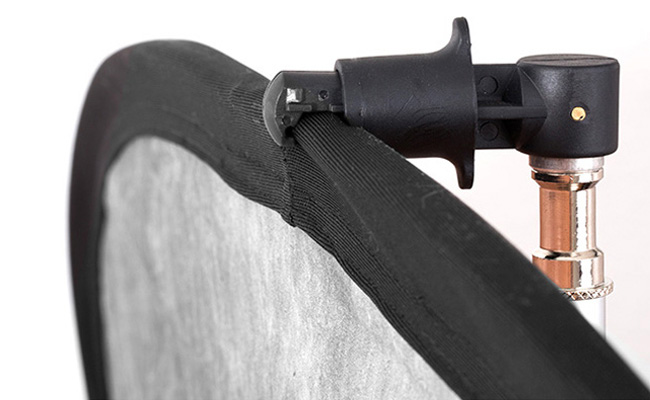 Step 3: Start taking beautiful photos!