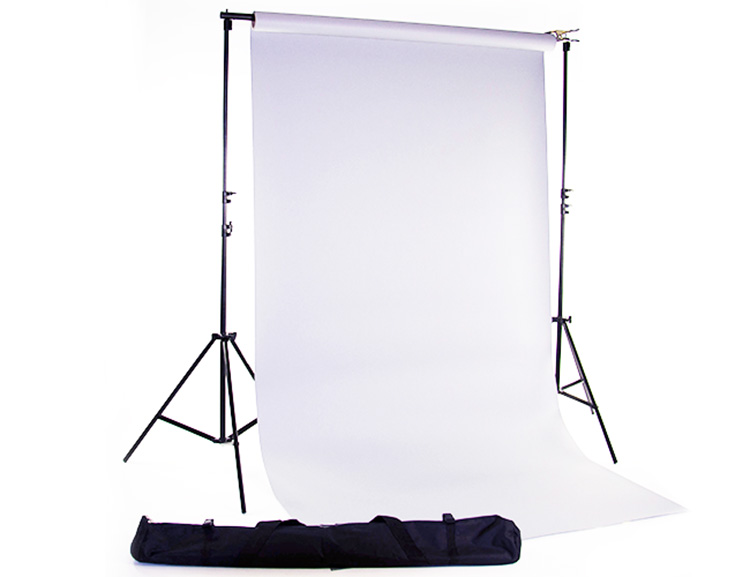 There are 3 white seamless paper backdrops available: Super White, Pure White & White. The "white" color is the warmest tone of the 3 while "pure white" and "super white" are a completely neutral tone with the difference being the "super white" has UV brighteners added and slightly more fine texture.
Pure White Seamless
Best all-around white, neutral tone
Great for anything from headshots and portraits to product photos
Works great with or without backlights
Super White Seamless
Perfect for product shots & full length subjects
Available in wider widths, up to 140″
Works great to bounce light
UV Brighteners
Best for achieving absolute white, using backlights
In some circumstances without using backlights and when there is more distance between the model and backdrop, Super White paper may get a bluish cast.
Super White has a higher basis weight than other paper colors. This causes a stiffer, slightly thicker sheet of paper. 
White Seamless
Great for headshots or portraits where absolute white is not needed
Warm white tone works better with skin tones
More flexibility for "off-white" look
Side-By-Side Comparison